These Two Homeless Dogs Are Inseparable! And Some Say It Is A True Love Story!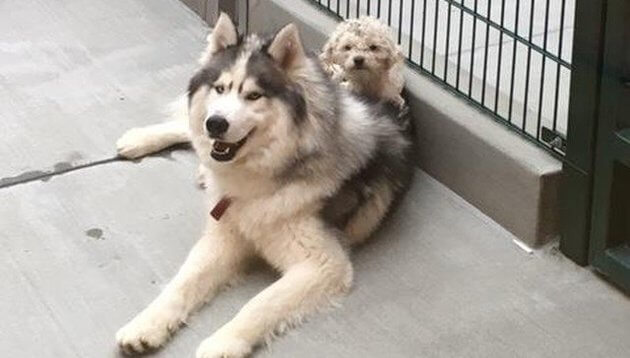 |
Homeless Dogs Bond For Life
A friend in need is a friend indeed. Anyone who stays with you through thick and thin, through the most trying times and doesn't walk out on you even when the going gets unbearably tough, deserves to be cared for. Such bonds are for life. While such bonds are becoming increasingly rare among humans, dogs continue to bond with each other in dire circumstances. This is the tale of Arlo and Spot, their amazing friendship and the promising future they may be poised for.
Arlo is a husky and Spot is a poodle. Both were rescued by the Humane Society Silicon Valley. They were found wandering on the streets of Oakland in California. No one knows the history of Arlo or Spot. No one knows how they met if they were abandoned together, if they had known each other before being abandoned or if they befriended each other while wandering the streets of Oakland. The history matters but not as much as the present. Both Arlo and Spot are inseparable right now. They want to stay with each other, they keep on snuggling and they look out for each other. Arlo is the male and Spot is the female. Arlo is ardently sincere to take care of Spot. When she is cold, he comforts her by keeping her warm. When she is treading uncharted territories, he keeps an eye out for her.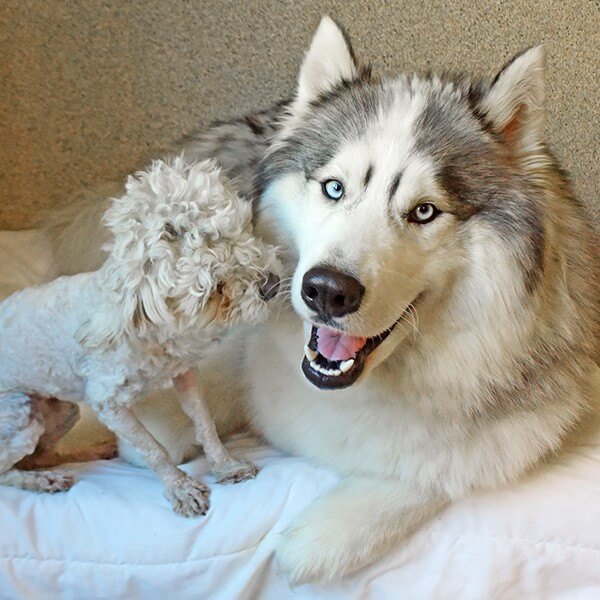 Images source:  Humane Society Silicon Valley (HSSV)
Subscribe To Our Mailing List Today