You Won't Believe Your Eyes How Easy It Is To Transform Your Old Boring Walls!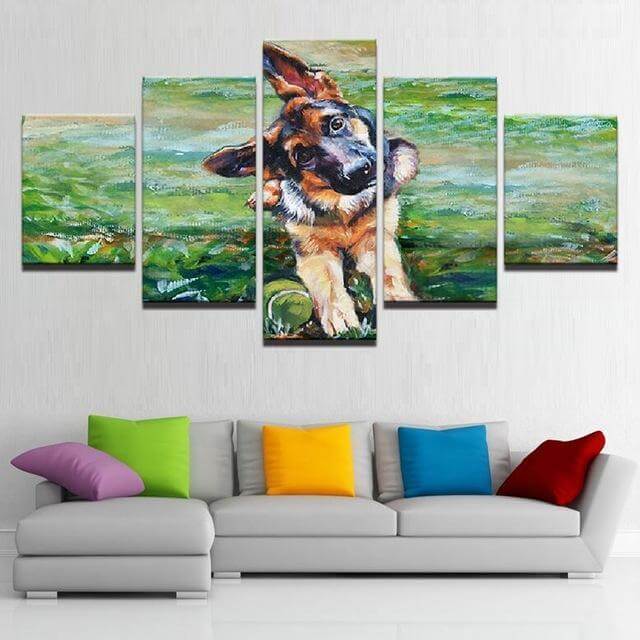 |
What's the best solution to fix a boring wall? Get yourself a gorgeous canvas wall art for an excellent and instant fix!
Tired of renovating your walls with endless wall paints, sticky wallpapers, and sticker decals? Then this is the easiest way to redecorate fast without the hassle and exerting too much effort! Wall arts are fast-becoming famous again thanks to the emerging availability of accessible and affordable decorations you can just hang on your walls, whichever walls of your house it may be!
When it comes to redecorating your walls, the best fix are sometimes the easiest. Wall arts, in nature, gives you flexibility and versatility like no other. You can use them in the living room, bedroom, office, even in the dining room and kitchen area. You can use them alone, with other wall arts or other decals.
They can come in different forms, styles and design. Wall arts like canvas panels are one of the fast becoming favorites among homeowners. DogBlabShop's Beautiful 5 Pieces Dog Canvas Wall Art is a great example of this.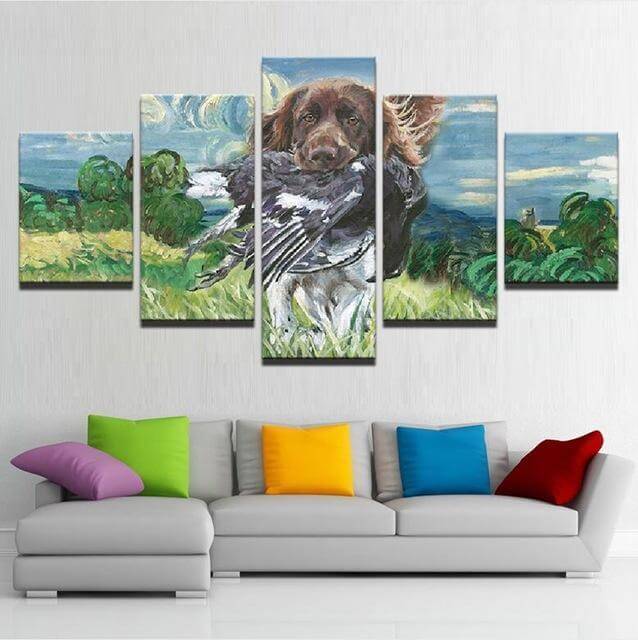 Beautiful 5 Pieces Dog Canvas Wall Art is a collection made up of 9 glamorous canvas wall arts. Each consists of 5 panels that complete a gorgeous image – 2 smaller panels, two bigger ones and single panel that has the most prominent model and size of them all. Together, all five completes the set. It comes in two available sizes that one can choose from and enjoy.
As for the design, DogBlabShop offers nine different models that will surely catch your eye. Each design is oil painting 3d printed to achieve the imagery you can hope for. The great thing about these canvas wall art is you have nine options to choose from. One is of a cute German Shepherd with his tilted while laying on the grass. Every GSD lover would surely want this one!
A painting of a brown dog is holding what seems to be like a big black and white bird with its mouth. It looks like it is on his way back to his owner. It is such a classic that no dog lover can't resist it!
A cute cat is seen touching its reflection while it sees more than just its cute little self – a fierce tiger inside that tiny body. The image has a deep meaning, which makes it irresistible to cat lovers and not alike.
Four wall arts are dedicated to fluffy Siberian Huskies while three are that of magnificent wolf-dogs – each with its dramatic beauty captures in each canvas.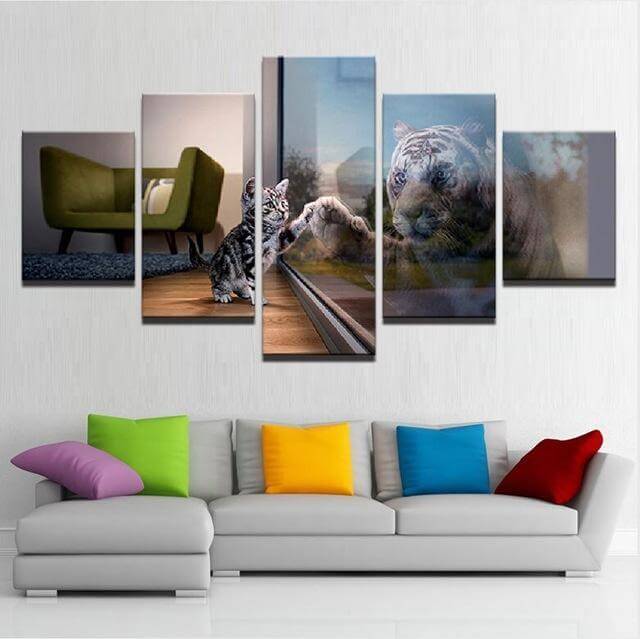 Nine different canvas wall art, all having their innate beauty that is equally stunning in their own way. You'll never have a hard time arranging them thanks to the obvious puzzle design. The smallest two are on either the far left and right, the two bigger ones inside while the biggest panels sit in the middle. Since the five canvas panels make up the design as a whole, you can set them up as easy as one, two and three.
The Beautiful 5 Pieces Dog Canvas Wall Art comes with frames, so you don't have to worry about having them framed yourselves. With the price set for each set, you get to have a gorgeous wall art for a very affordable price.
All in all, these are gorgeous pieces of framed wall arts available in many designs and sizes, all framed and ready to transform your walls for a very affordable price. Are they worth the price, the wait and space on your home? Definitely. Do you need one? Most probably! Do they make excellent gifts? Yes! Check them out yourselves and see how gorgeous they are.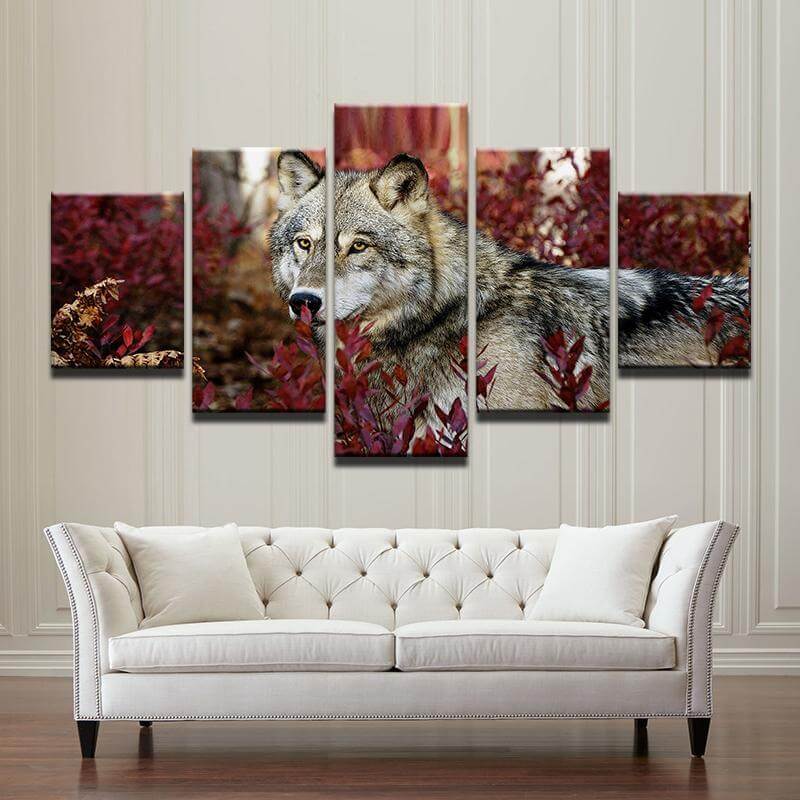 Subscribe To Our Mailing List Today