You Will Think It Is Awesome…When You See What A Differece In Size Between These Two Dogs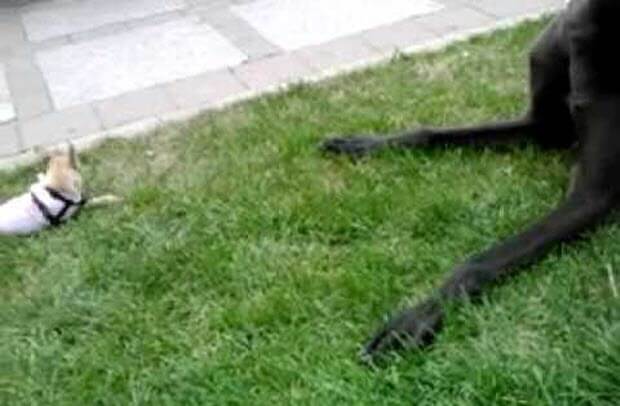 An amazingly cute video where two dogs so different in size playing together. Chihuahua is a very playful little doggy and Great Dane on a playful side as well the size between is striking and owner of the Great Dane on a look out to make sure that the "big dog" doesn't accidentally harm the little pup.
You are going to enjoy this video very much.
Subscribe To Our Mailing List Today
You will also enjoy:
Subscribe To Our Mailing List Today