Man Suffering From Dementia Fell In Love With An Uncared Dog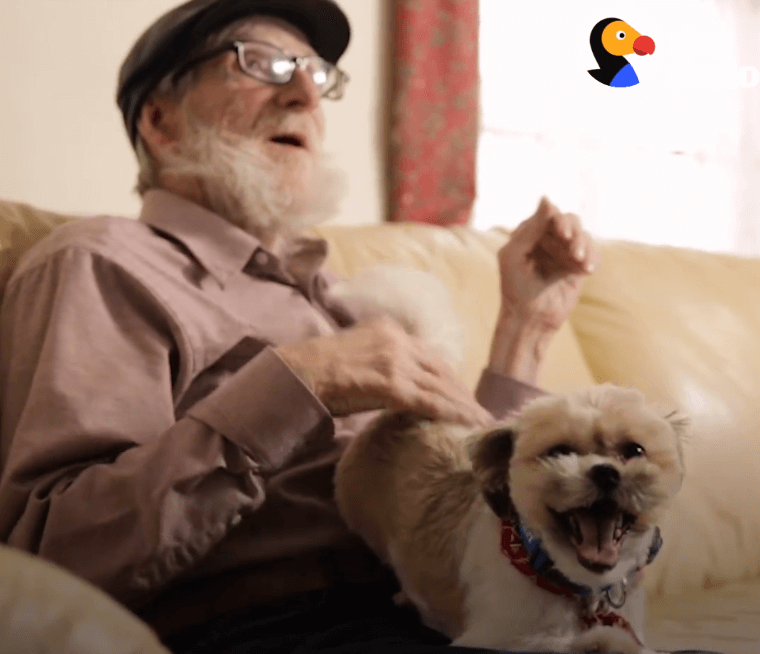 |
Stories of neglected and abused canines are all over the internet. Thankfully, many people, shelters and organizations are on the move to make the world a better place. What if a man suffering from dementia fell in love with an uncared dog?
Dementia is an illness not considered to be a specific disease. It is used as a general term for people suffering from memory loss. It also accounts for mental or thinking abilities, making people suffering from it confused and distressed.
Dementia can have many symptoms. Aside from memory loss, one can be confused and disoriented. Some will have difficulty in planning, making simple decisions, remembering names, places, friends, family members even their own identity. Some can even experience illusions, delusions, depression and anxiety.
While there is no sure way to prevent and cure dementia, there are things one can do to help prevent and improve cases of dementia. While some lose hope, most have loved ones who would make sure they get to live as comfortably and happy as they can.
Recently, a story of love and hope is taking the internet by storm. An old man suffering from dementia fell in love with an uncared dog. According to the video SoulMates by the Dodo, the rescue story turned into a love story capture the hearts of many.
Like many rescued dogs, Louis needed a foster home while a forever home awaits. Louis was in terrible shape when he was turned over by the animal and cruelty division. The matted dog's hair is so severe he was in misery. He looked like a matted mess instead of what should be a cute and furry dog.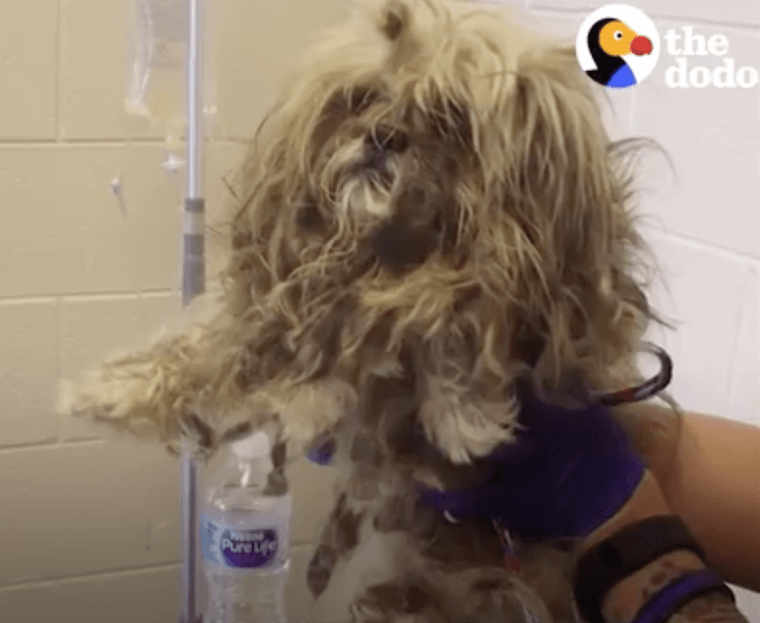 When he arrived at the shelter, he was given a nice hot bath, a cool shave and was soon unrecognizable without all the matted fur. Before he was to be adopted, he needed to go to a foster home for rehabilitation.
When a young woman named Mandy took Louis home for the very first time, it was clear that he is still nervous. He also has behavioral issues that needed to be fixed before someone can adopt her.
Joe, Mandy's father has dementia and Mandy thought that his father and her new foster dog would complement each other. Joe is often agitated while Louis is nervous.
Click on the next page to watch the awesome video!
Subscribe To Our Mailing List Today