Pit Bull Seized By Police For Being A Pit Bull Goes Home After Police Cracks Under Public Pressure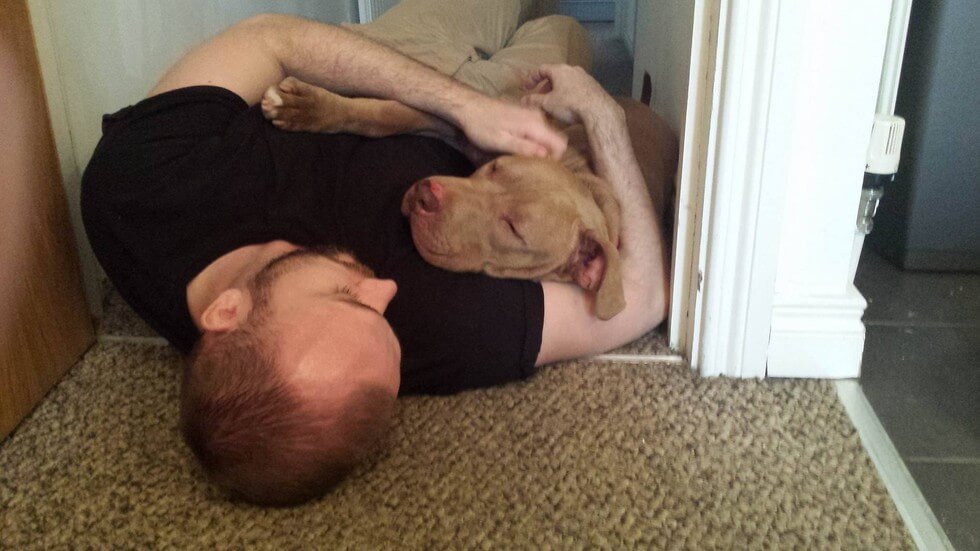 |
There is a great deal of discord between legislators and common people on various issues.
One pertinent issue is about dogs. Many countries have breed-specific laws. The UK, the US and Canada among others have some stringent laws pertaining to some specific breeds. In Ireland, the laws are particularly against a pit bull.
It was this law that took Hank away from his parents and home at Belfast in Northern Ireland. Leonard Collins and Joanne Meadows who own Hank were not at home when he was taken away. It was reported that some police officers with dog wardens have come to the address, left a note and had taken Hank away. The reason was simple. Hank was a pit bull. Only, he wasn't.
Collins and Meadows had no clue initially as to where Hank was, what they should do or how they should pursue the whole matter. They were not experts in Dogs (Northern Ireland) Order 1983 either. But they did resort to Facebook and other social networks to air their exasperation. Their story caught the attention of thousands of people. Collins and Meadows stated that Hank was a cross between a Staffordshire bull terrier and Labrador. But the authorities wouldn't listen. They wouldn't budge.
Reportedly, Hank was put up in a government kennel surrounding by cold walls where not only was he uncomfortable but completely shaken.

Subscribe To Our Mailing List Today