Two Rescue Missions In One Day, But For One Pup, It Was Too Late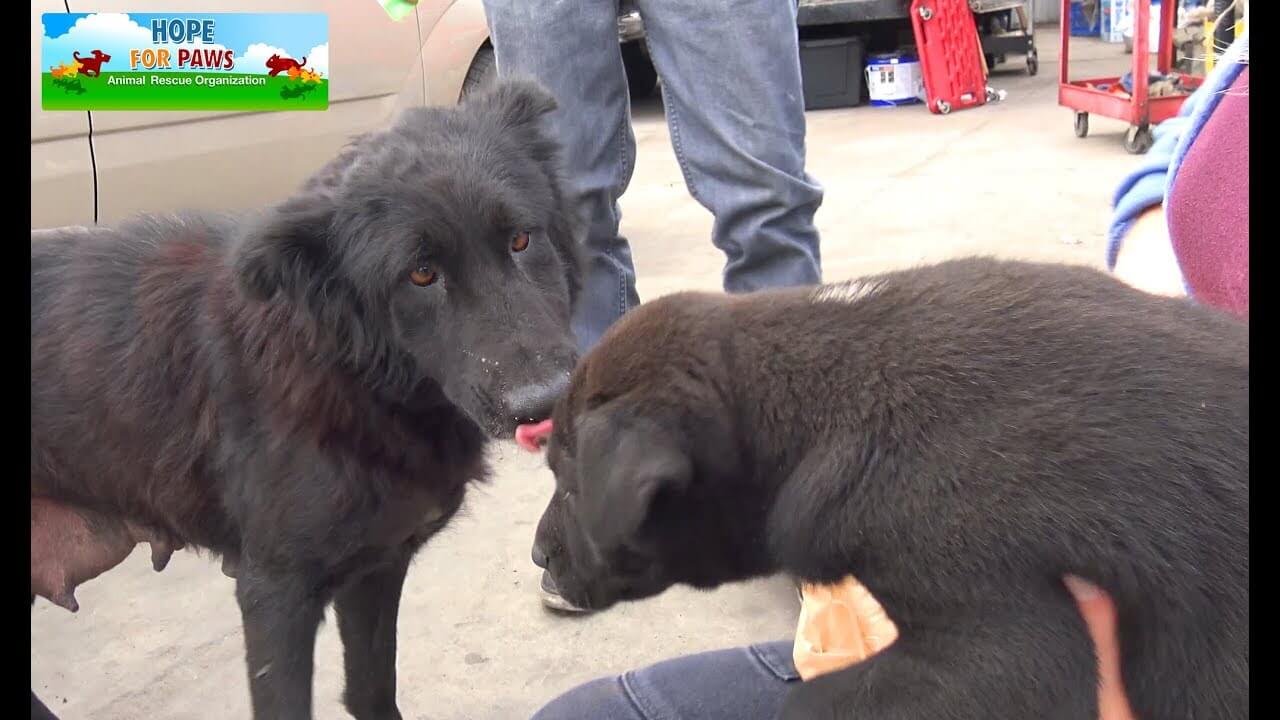 |
Two rescue missions completed in just one drive. It seems stray and abandoned dogs are becoming more prominent these days and it usually ends up in these poor babies experiencing a tough life every single day. this is evident with all the news, reports and stories being shared all over the internet.
Hope For Paws posted a video involving two rescue missions they were able to complete in a succeeding manner. Both involved homeless dogs that have been living without an owner for who knows how long exactly.
The first call they received was about a mother dog and her puppies who was living in a junkyard. Junkyards are not a good environment for dogs especially the younger ones, mostly because of the many risks that can cause these dogs in getting hurt and living in the unsanitary environment. Another challenge was these dogs did not have a proper place to sleep and are not receiving the proper care a dog needs.
The call was made by a Good Samaritan who has been feeding the mother dog for over a year now. The mother dog recently gave birth to 9 beautiful puppies. However, the rescuers were told that most puppies have been given away by the workers of the junkyard in the attempt of providing them with a future with a family who would gladly welcome them in their homes.
When the rescuers arrived, a man led them to the location of the dogs. There they found the mommy and one of her babies. They have black fur with a little bit of white in the chest and stomach. The woman who called Hope For Paws claimed she was only able to pet the mother dog a week ago, and that it was completely bald. The mother dog was almost skin and bones. They clearly have no regular source of food and clean water.
The mother dog and her puppy were very friendly, and they had no trouble putting the leash on her. she did not even get mad after they held her baby. It was then that the female became emotional. She told the rescuers that she was thankful for rescuing the poor dogs. She was afraid that if she calls other animal rescue groups, they would euthanize the mother as she was not adoptable.
They went to load the mother and pup in a cage at the back of the rescue vehicle and went on their way in looking for the second remaining pup. They failed to find the pup within the junkyard, so they decided to search around the property. While driving, they found a heartbreaking sight.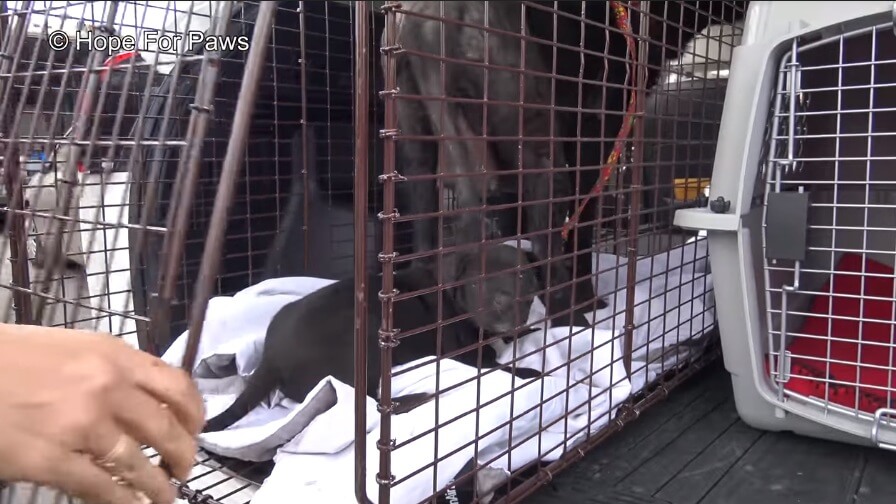 Subscribe To Our Mailing List Today