This Cute Labrador Loves To Take Bath On His Own And Play In The Bath Tub…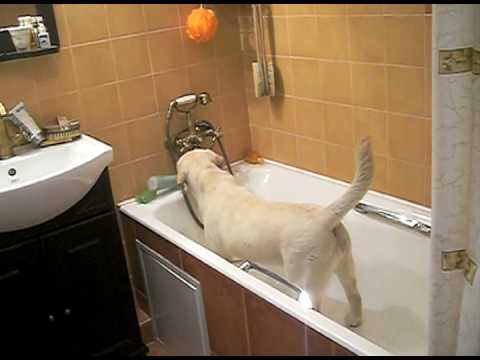 |
This Lab Can't Leave Anybody Indifferent! Even People That Don't Like Dogs Will Love This Labrador.
This is a true big puppy playing in the bathtub and it seems that he finally got to the thing that he always wanted to get to, like bottles with shampoos, sponges, and brushes. Kerry jumps into the bathtub and it is adorable to watch this pooch being puppy-like playful and cheerful.
What Can I do Here… OK…I See All The Things I Always Wanted to Sink My Teeth In And Nobody is Watching…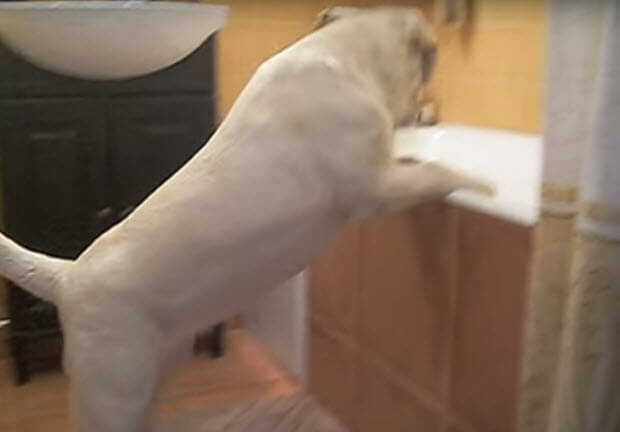 Ok…Let Me Make Sure Nobody is Watching…I think the Coast Is Clear!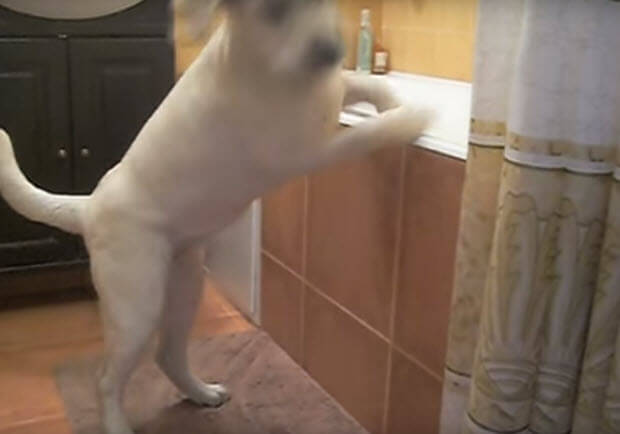 It looks like he is in his own universe for a very short period of time because he really doesn't know that anybody is watching and he is in his own world. It is a pleasure to watch and you will truly enjoy it.
Yep…That's What I Was Looking For! Finally, Can Get My Paws…and Teeth On It!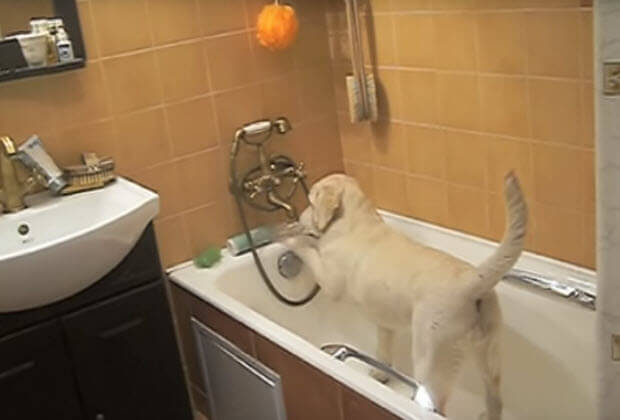 Subscribe To Our Mailing List Today