Senior Dog Left Homeless Because Owner Don't Like An Old Dog Anyway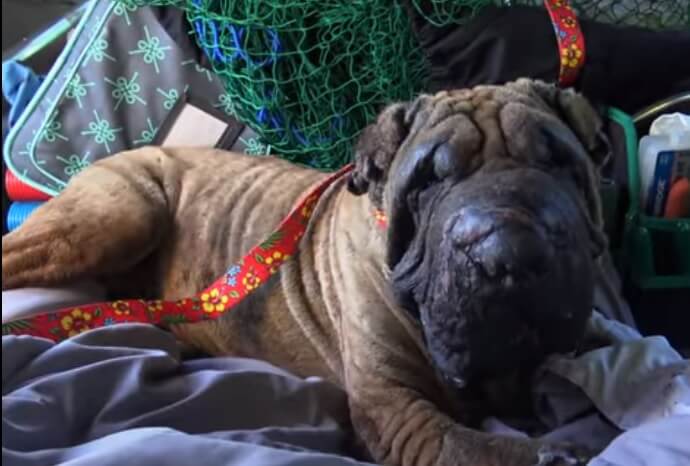 |
Wally owner claimed he lived outside. He keeps running away from because kids kept throwing firecrackers at him, possible hurting and scaring him. When they heard this, they implied that she is not doing a good job of being a responsible owner. Wally's owner got mad and told them she doesn't want an "old dog" anyway.
Once arriving at the hospital, Wally got checked and it there that he was diagnosed with Pneumonia – the reason for his difficulty in breathing. He received the best care, love and treatment are now living a healthy life.
Not only that, but he found true happiness after a home opened up its doors for Wally. It only goes to show that dogs – no matter the age deserves a place they can call home, and owners they can call a family.
What dog-owners and dog lovers who want to own a dog often fail to realize is that dogs are irreplaceable. Just because a new dog, one that is younger, more energetic or cuter than your first one comes along, gives you the right to dispose of your canine buddy.
So, before you adopt, buy or rescue a dog, be sure to know that it is a life that is at stake. This is especially true with senior dogs. They require special care and attention. If you're up for the challenge, then you'll be sure soon to realize soon enough how precious senior dogs are.
Watch the amazing video below!
Subscribe To Our Mailing List Today