Tiny Dog With A Cleft Palate Defies All Odds. Watch Stanley Woodruf's Amazing Story Here!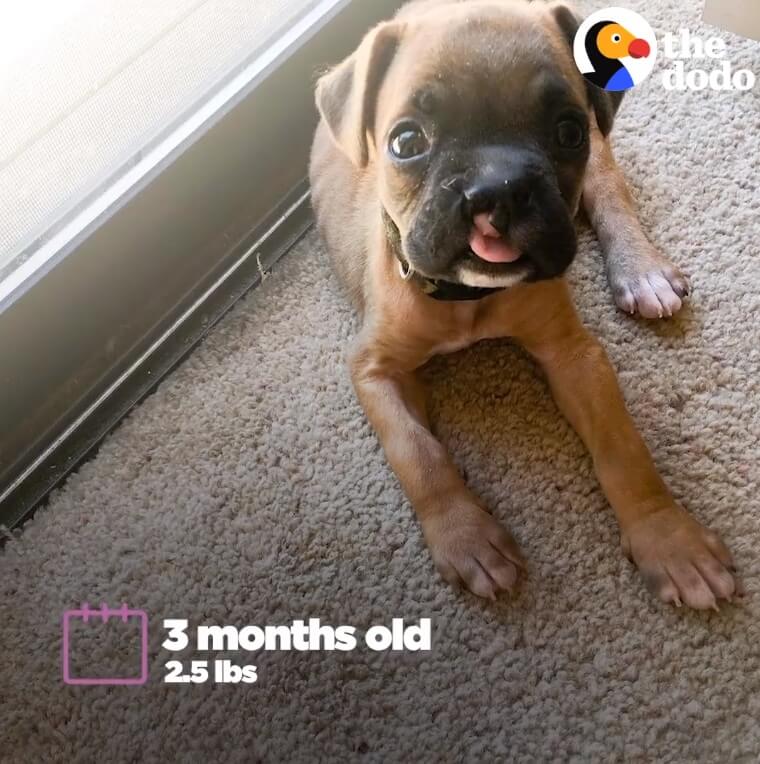 |
For anyone who's not aware of what a cleft palate, it is a birth defect that occurs during pregnancy. It affects the mouth, or in this case, a puppy's mouth has a split which causes the visibility of teeth and gums. The condition causes an opening between the mouth and nasal passages which should have been closed in the first place if it developed properly.
Like in humans, dogs with cleft palates have difficulty getting the right nutrition during their puppy years. They can experience lack of appetite, difficulty when it comes to nursing since they are having a hard time sucking. They can also have running nose, slow growth, weight loss, respiratory problems like respiratory distress and aspiration pneumonia.
Stanley has almost all the symptoms of a cleft palate puppy. However, the struggles he was facing did not hinder his eagerness to play and be his energetic self. He continues to play with the other dogs and even went ahead to play with the bigger dogs.
Stanley's future parents were so excited to take him home, but they knew they couldn't do that, not yet at least. They had to make sure he survives his critical stage first, and that he can undergo medical procedures that would help him in the future.
They patiently waited for Stanley and even contributed to some of his expenses during the time he had to undergo some procedures. Doing so made them feel accomplished because of the fact they have been there for Stanley even in his early stages.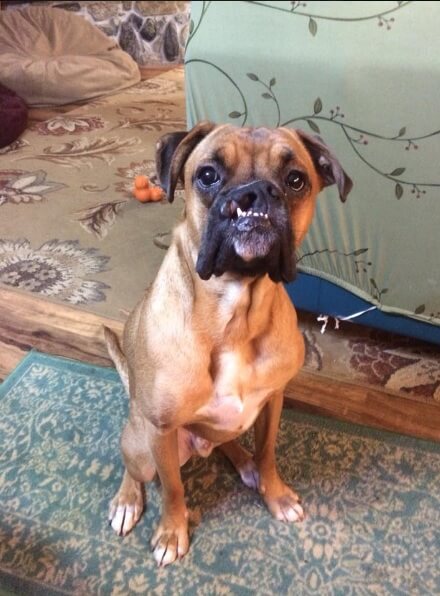 Image Source: Stanley Woodruff The Cleft Pup's Facebook Account
Finally, our late bloomer grew. 7 months after meeting Stanley, he went home with his parents where he met his brother, another boxer named Diamon.
Stanley grew to be a comedian, and never fails to make his family happy with his quirky personality. He is the perfect example that even dogs with deformities can live a normal life. With the love and patience of his loving family and the people who never gave up on him, he was able to prove he can make it.
Watch Stanley's amazing story below and don't forget to comment, share and subscribe!
Video courtesy of Little But Fierce by the Dodo
Subscribe To Our Mailing List Today