Facebook Post Saves Puppy Left To Die In The Middle Of Nowhere In A Plastic Bag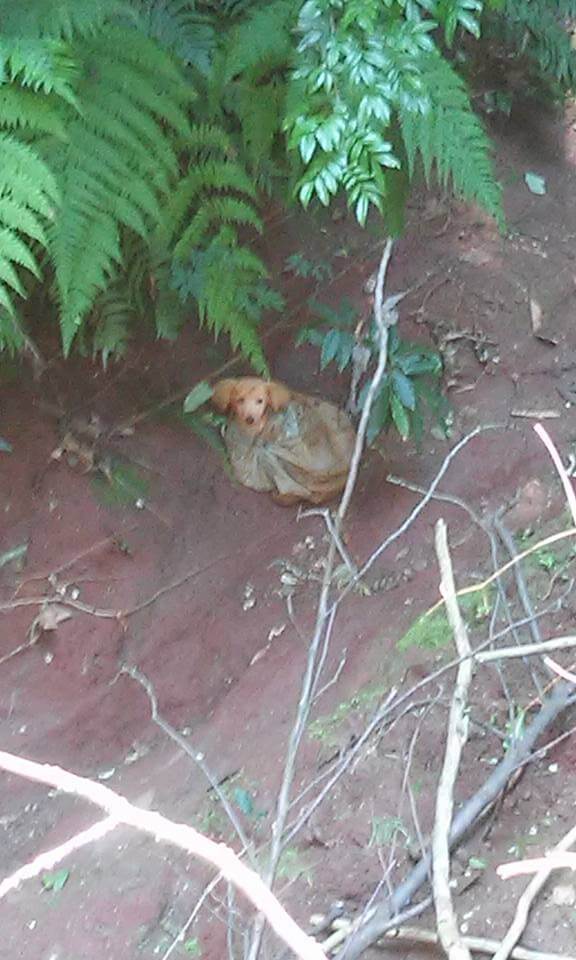 |
The remedy for animal cruelty
One day you stumble upon a mistreated puppy, thrown out, all alone, abandoned. You are his only hope. What would you do? Last week, Marcia Lutz in the city of Rondon, Brazil, asked herself the same question, after bumping into a puppy thrown out and abandon, trapped in a plastic bag. This brutal, act made her turn to a group found on Facebook dedicated to help pets in need. What happened next, will amaze you!
She asked for help in the morning on the social network website, through which her plea was heard by the members of the group. People started to react instantly after she posted the shocking story. Marcia stated that the puppy "… was thrown into a ravine inside a plastic bag,". Asking for assistance, as the location was hard to access.

Luckily the story of the abandoned puppy touched the heart of the group members, and it wasn't for long for Marcia to receive the first offers of help. The act caused an outrage among the members, as no one could understand who could possibly be capable of such savagery. Cláucia Jackline de Oliveira saw the post and instantly took action. With the assistance of one of her colleagues Cláucia hurried to the location, as it was close to the hospital she was working at.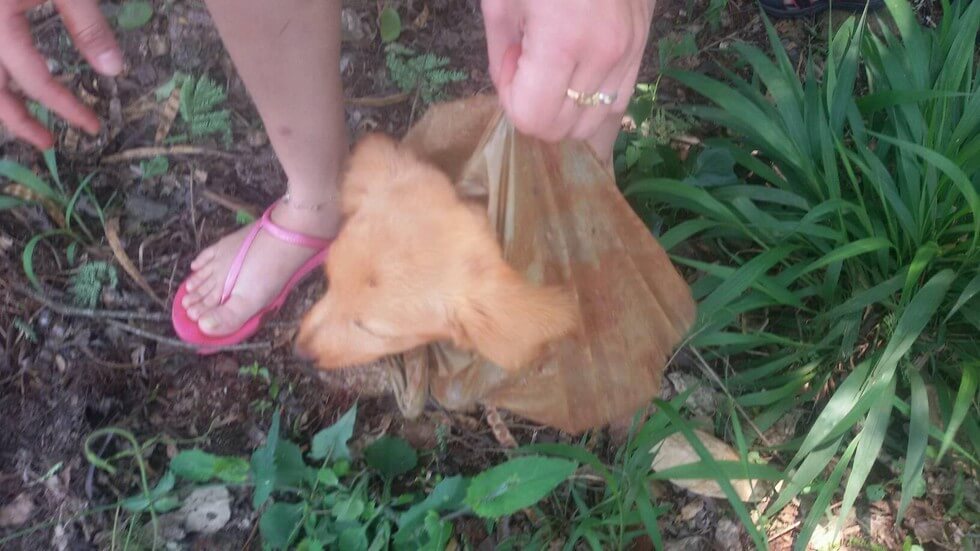 Image credit: Facebook/Marcia Lutz / Thedodo
Subscribe To Our Mailing List Today