This Silver Lab Puppy Will Make You Smile And You Will Think That He Is Adorable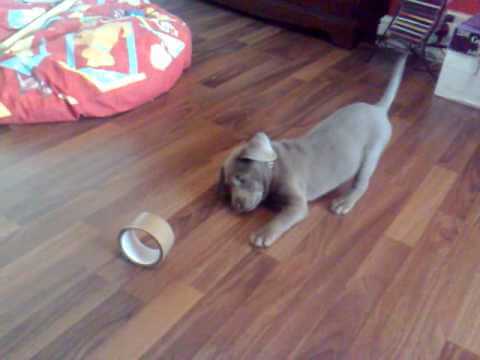 |
Lab puppies love to play and have fun and they don't need much to be entertained.
Everything is new and interesting. And as you will see the basic things that we might not pay attention to will be a perfect toy for this silver Labrador puppy. This little puppy found a roll of tape and he is having a blast with it. Just like another Lab puppy had tremendous amount of fun and gave us a lot of laughs with a door stop. Silver Labs are one of the most unusual colors that Labrador Retrievers come in, normally you will see black, yellow and chocolate colors.
If you are thinking of getting yourself a lab puppy we have a lot of information on how to approach this important task. You can see also see more information in this post .
Now enjoy this wonderful video.
Click to the next page to watch bonus footage….
Subscribe To Our Mailing List Today