Zsa Zsa, The English Bulldog Who Won  2018's World's Ugliest Dog Passes Away At The Age Of 9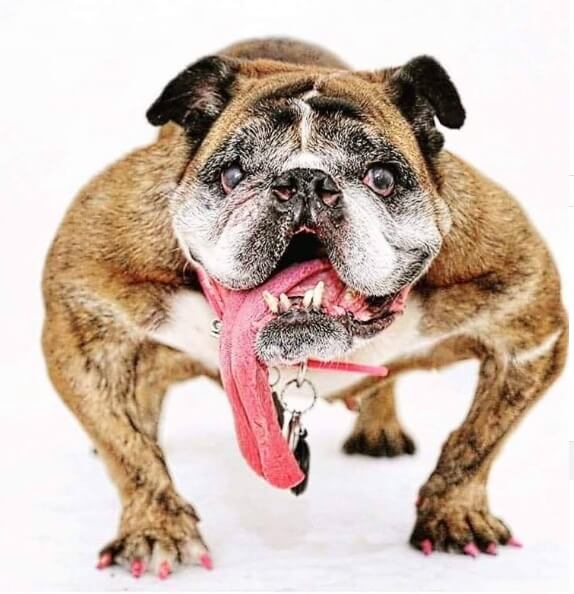 |
Zsa Zsa was a rescue dog saved from a puppy mill. Like most dogs who join the contest, most are rescued pups from puppy mills, shelters and the like. There are also other winners who have been rescued dogs before they were fortunate enough to land the best home they can call their forever home.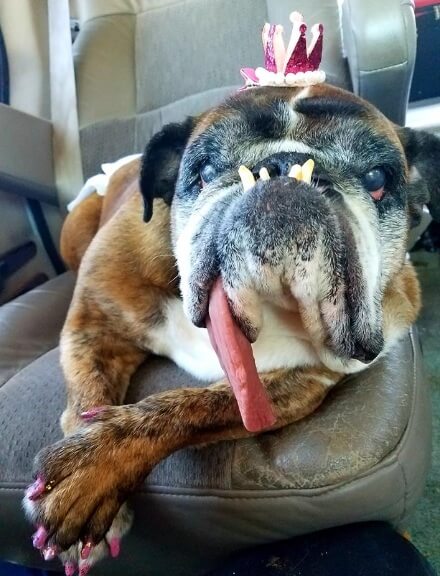 Image Source: Zsa Zsa's Fb Page
Sadly, Zsa Zsa passed away last month during her sleep. Her owner, Megan Brainard said Zsa Zsa died early one morning. She was staying with Megan's dad when it happened. After her father woke up, he came to check on Zsa Zsa but she is already dead.
The passing was devastating, but her family knew it was for the best as Zsa Zsa is now resting on a happy and peaceful place. Zsa Zsa's family shared the news on her own Facebook page and many gave their sympathies and condolences to the family.
It has only been 2 weeks since she won the award, and her passing was sudden but with love and support everyone is giving, the family is starting to accept the fact that their baby is gone to dog heaven.
Zsa Zsa's family held a special ceremony to bid farewell to her. Her family will be forever grateful to have met Zsa Zsa and were granted the chance to be part of their family.
Source: Zsa Zsa's Facebook Account
Subscribe To Our Mailing List Today