This Husky And His Owner Saved Each Other From An Abusive Relationship And Have Been Happy Ever Since…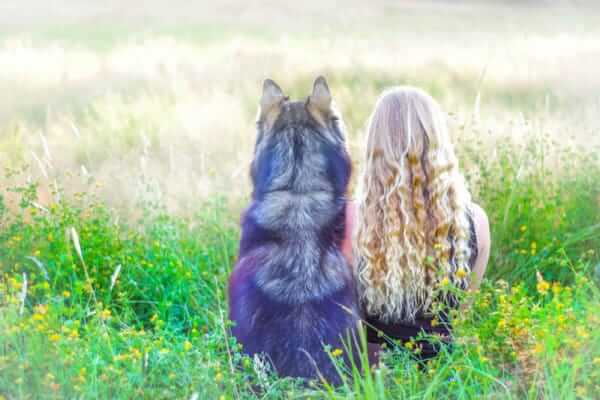 |
Poor Kyro was helpless against a fully grown man. Amanda was helpless too. She had subjected Kyro to the same fate as she had been enduring for years. But she could not let that happen. Kyro was like her son and she could not let him be abused, by anyone. At that very moment, Amanda had decided to walk away from her boyfriend and from that life for good.
Amanda did not have anyone to share her life with. Kyro gave her that reason to break free. He was enough for her and she was his savior. It was also the other way round. Ever since walking out of the abusive relationship, Amanda and Kyro have been exploring the world.  Their adventures spanning the Pacific Northwest are well captured in what turned out to be photographic expeditions for Amanda. She started taking photos of her Kyro in various places and then realized her natural skill with the camera.
National Coalition Against Domestic Violence says that many victims of abuse have pets who are also subjected to abuse. Amanda and Kyro are an inspiration for millions. It is never right to endure violence and pain or any kind of abuse. It is always right to walk away. Amanda is a happy mom and Kyro is now a fully grown 92 pound husky.
Subscribe To Our Mailing List Today
This is was a review of a beautiful and inspiring article. You can read the full story Here.
Main Image Source Goldilocks and the Wolf Photography
Subscribe To Our Mailing List Today